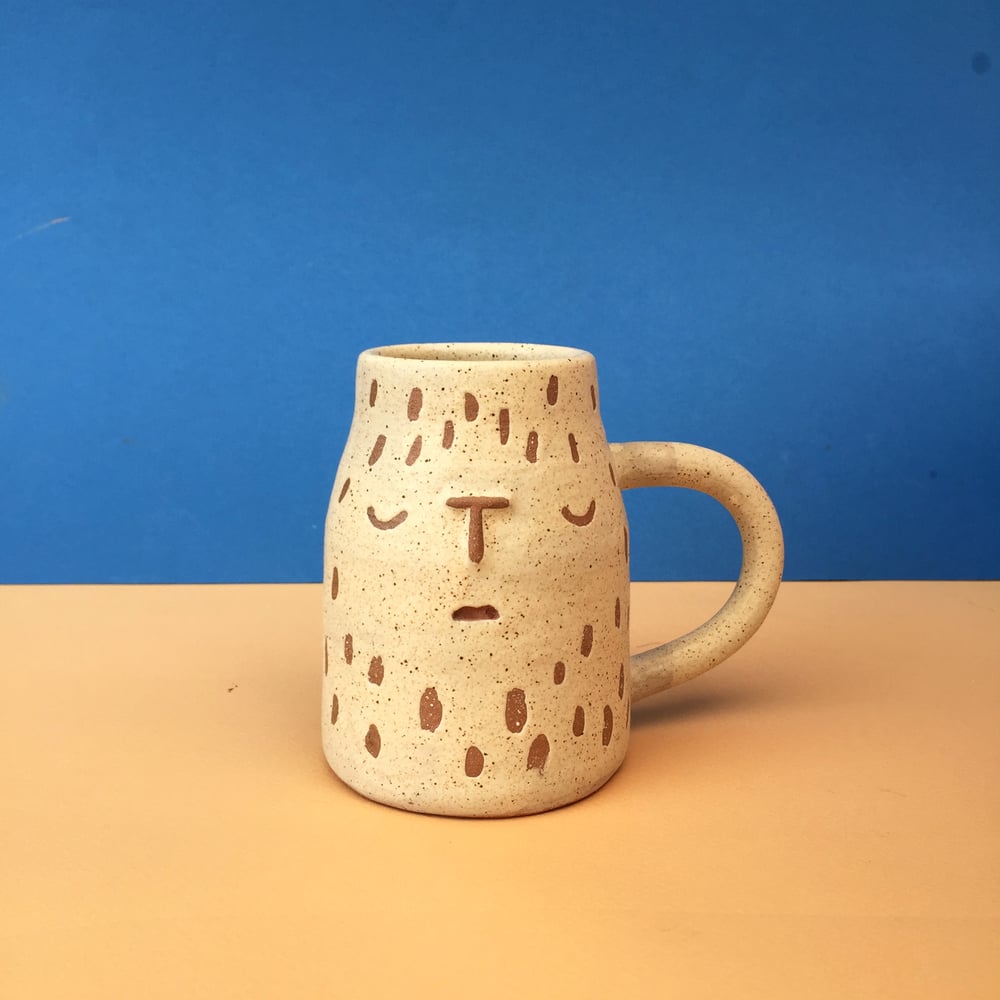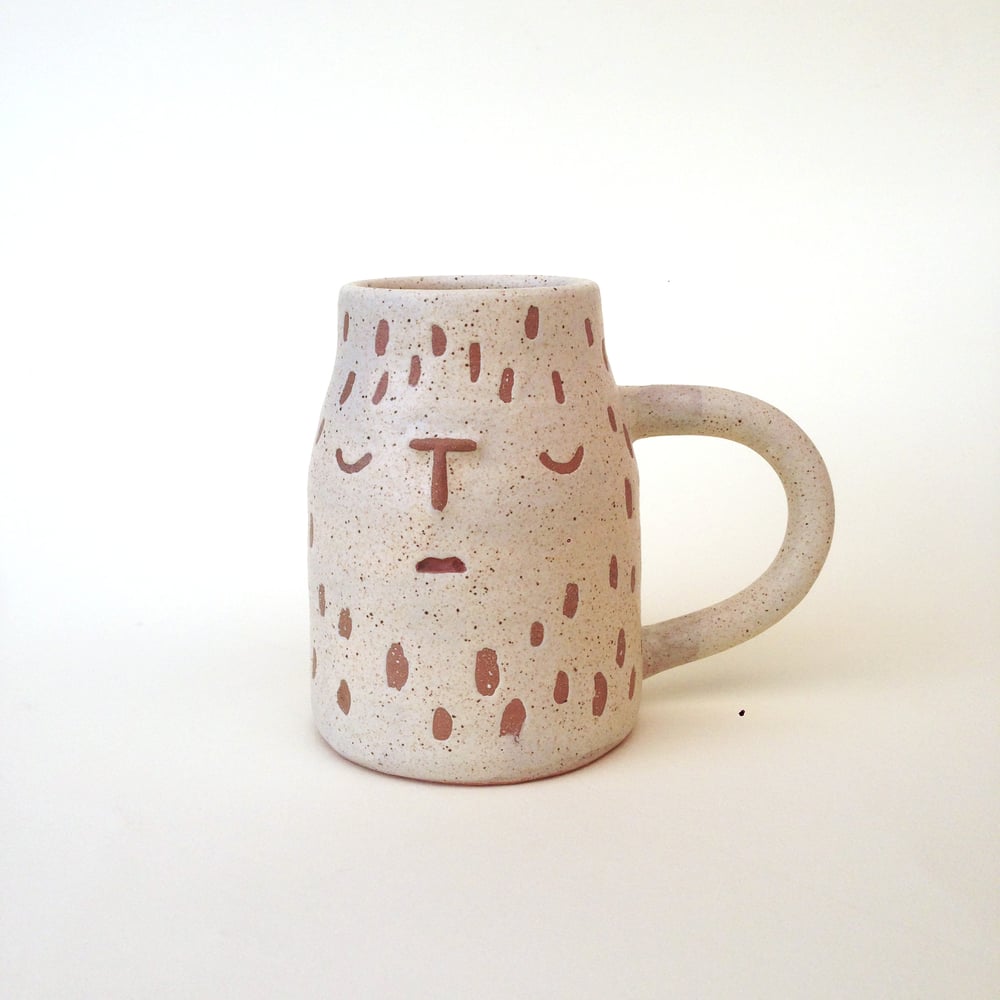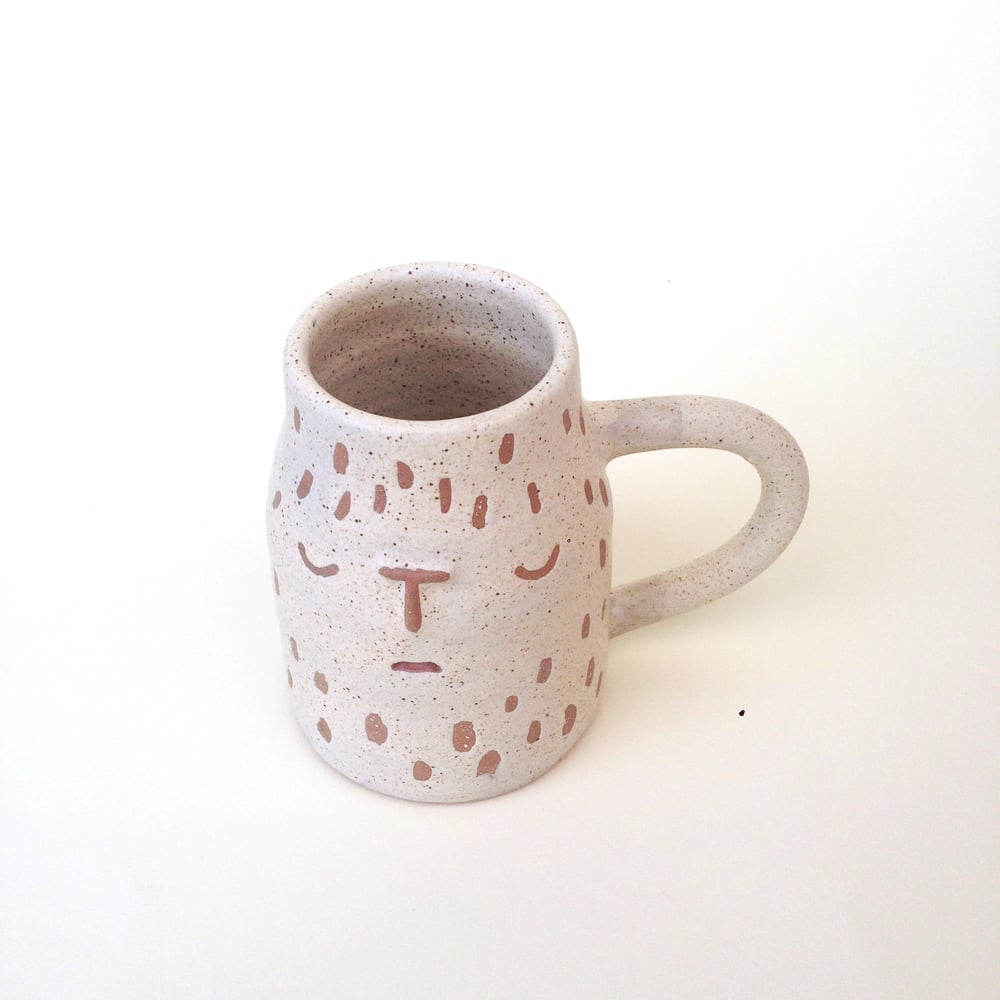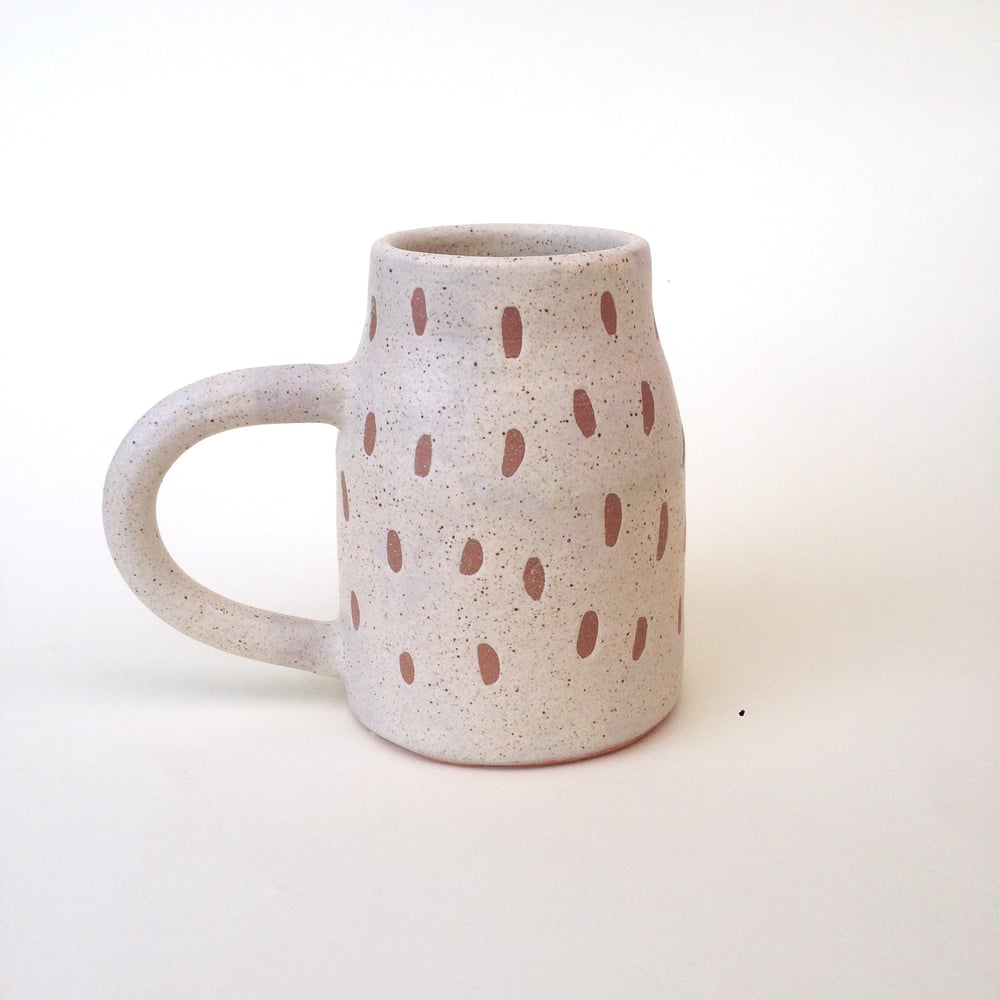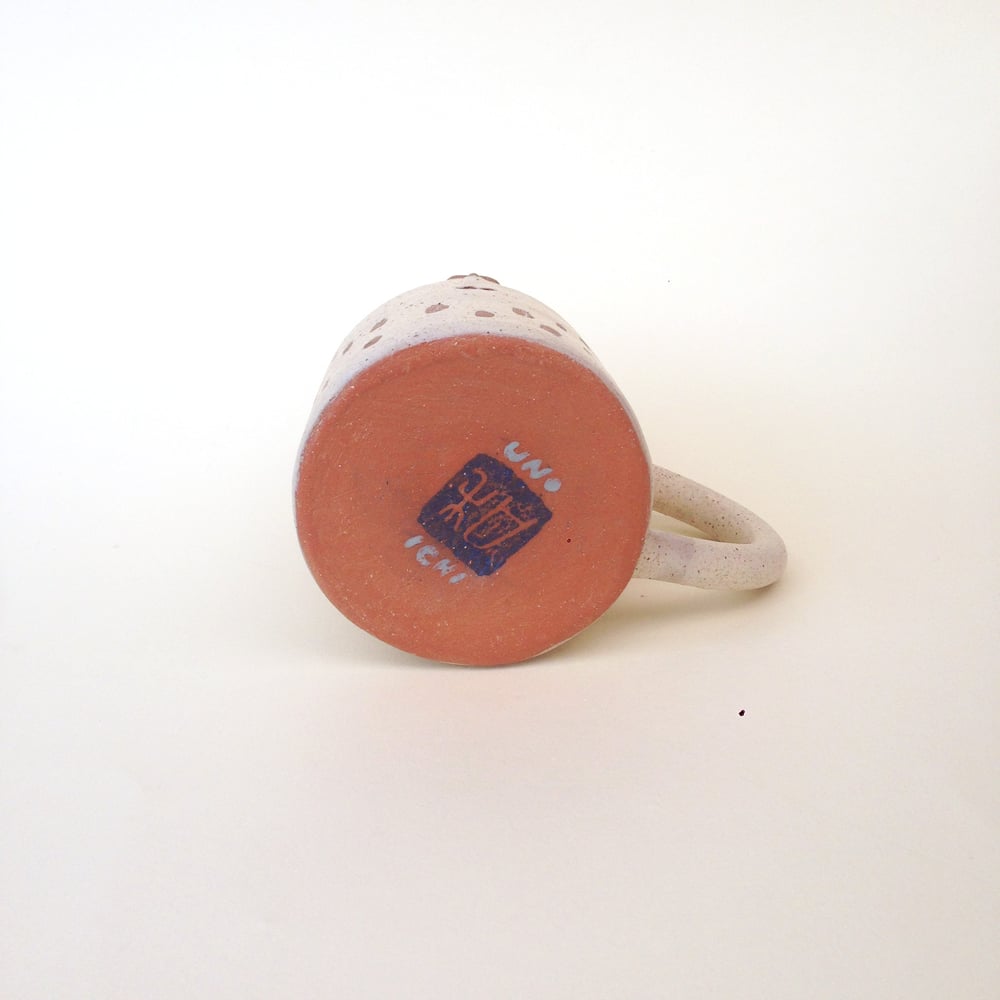 It's a bird, it's a plane, no it's T-TIME! What is this creature anyway? The origin of its species is unknown, but its name comes from the T-shaped nose typical of its kind. It likes to show up around tea time, and you can usually spot it next to a smoky pot of earl grey and tiny sugar biscuits. They're hard to come across in the wild, but if you raise your pinky and call its name, it might just come running in its bergamot shoes.
Wheel thrown mug from a warm brown clay body. Speckled ecru glaze on exterior and interior. Facial features composed of carved mouth, protruding "T" nose and closed eyes.
Approximate dimensions: Height 4". Base diameter 2.75". Mouth diameter 2". Holds 8 oz of water.
Dishwasher and microwave safe. Made and painted by hand.
*Please note that this item is handmade and therefore may vary slightly.